About Becky and James
Becky & James of The Wedding K.I.S.S., Inc.
James is originally from Ohio. He moved to Florida after serving almost 9 years in the United State Marine Corps. I lived in Virginia for most of my life until moving to Florida in 2005.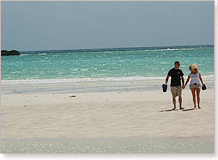 James and I met in 2002 while he was stationed at Marine Corps Base Quantico and I owning a chain retail store in Stafford, Va. We were set to be married in August of 2003. But due to his overseas commitment through the Marine Corps and I had my son in a stable environment, my mother was battling cancer all the while I was running my business.
At this point in my life I could not pick up and leave or be stationed at another location. So we parted the best of friends and we stayed in contact until he was deployed to Iraq in 2005. While James was in Iraq, my mother lost her battle to cancer so I decided my son and I needed a fresh start. I sold my home and business and we moved to Florida.
In 2006 I was determined to reconnect, but the problem was I didn't know if he was still in Iraq or if he was shipped off to Timbuktu. I ultimately paid to have a background search conducted. It cost me $60 but money well spent. (By the way-James still hasn't paid me back-LOL) After reconnecting we realized we still loved each other as much as we did three years prior. So when James finished fulfilling his commitment to the Marine Corps he moved to Florida so we could all be together.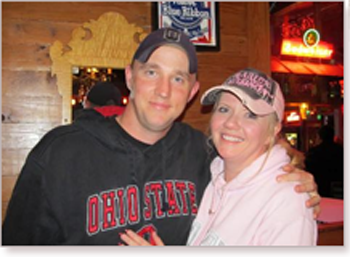 We ourselves had wanted a beach wedding and that is what brought us to starting The Wedding K.I.S.S., Inc. in 2006. We felt like we could not find the decorations we wanted, personal attention we needed for a price we wanted to pay. We nurtured this business from the ground up even when James duties and commitment to training our military and law enforcement required relocation from us. My heart and soul was never far from all my brides and grooms. Although James still works side by side with military and law enforcement we were in a position to come back to Florida. Upon waiting for my son to graduate High School, which he did early and went to Parris Island, SC to follow in James footsteps to become a U.S. Marine. I am proud to say that not only did he become a Marine but because he was an early graduate from High School he got to go to his High School commencement ceremony as a Marine. Semper Fi. Check the Specials page for our discounts for Military and Police and other first responders as they all have special places in our hearts.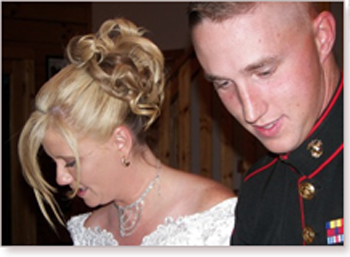 This is what makes us stand out from the rest. We understand how important and special this day is to both Bride and Groom. We take pride in knowing that you have chosen us to be a part of your special day. Our team has grown to accommodate and we will always make ourselves available to you even for the smallest of detail.
We are fully licensed and insured as a corporation in the State of Florida.
Hope to see you soon!